We often get asked, "what can I do with my YOUNG children?"  Yes, there's snorkeling, surf lessons, luaus.  But what about the kids that are younger and aren't at the ability level or attention span needed for fun stuff like that?  Here are a few things we like to do with our kids in Maui, Hawaii.
Maui Zipline with Kids
Though kids younger than 5 won't be zipping, they can still have fun.  Many of the lines at the Maui Tropical Plantation are visible from the duck pond, so send your bigger kids zipping while your littler ones enjoy watching and cheering them on with an adult by the pond.  Maui Zipline Company specializes in taking all ages through and over this large, tropical property.  Call 808.633.2464 to book your tickets.  Learn more about the duck pond below.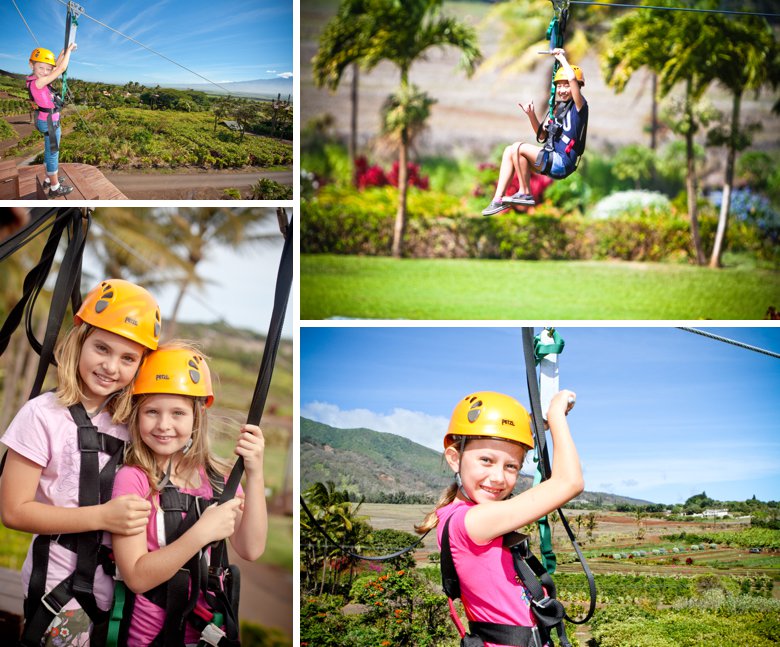 Learn more about the many Maui zipline courses around the island.